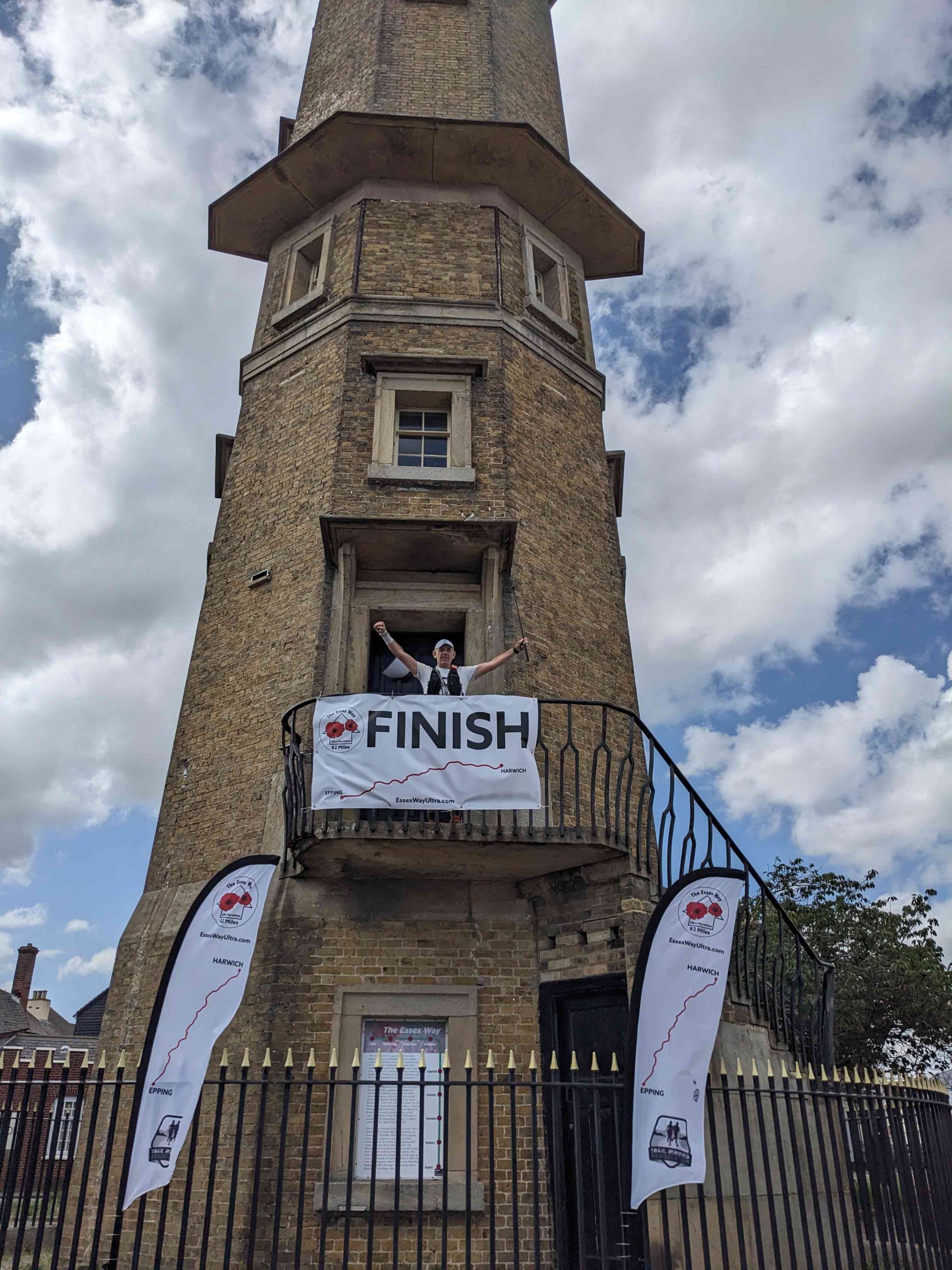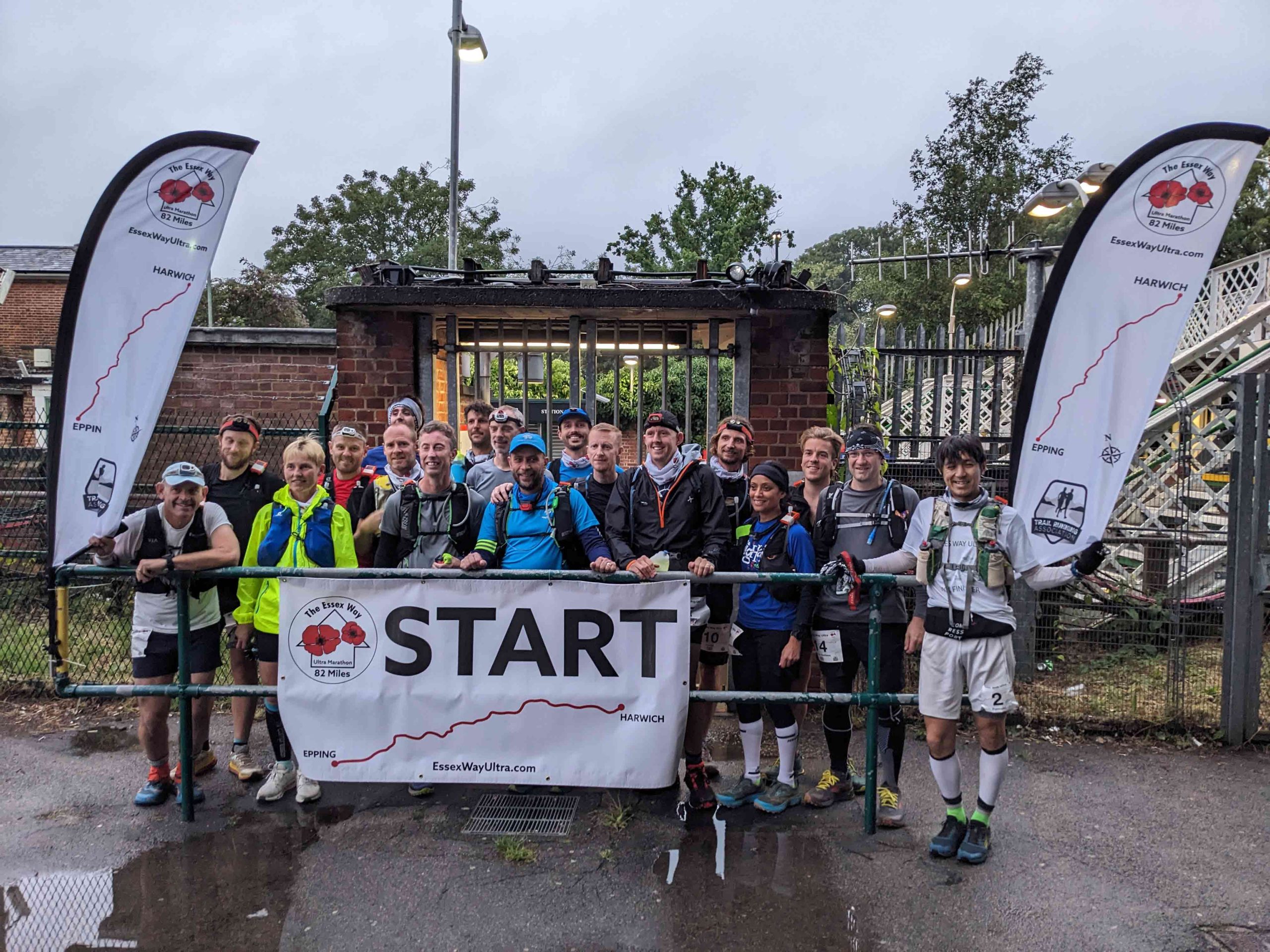 How To Organise An Ultra Distance Event
After completing the Montane Spine Race last year, Sportstiks team member Chris Payne decided to organise his own ultra distance event, taking place in July. It was also his first time as a race director. Luckily he already knew where to go for the best race bibs, but any event, especially an ultra distance, takes months of preparation and organisation. Here he shares his experience as a first time race director and his tips on how to organise an ultra distance event.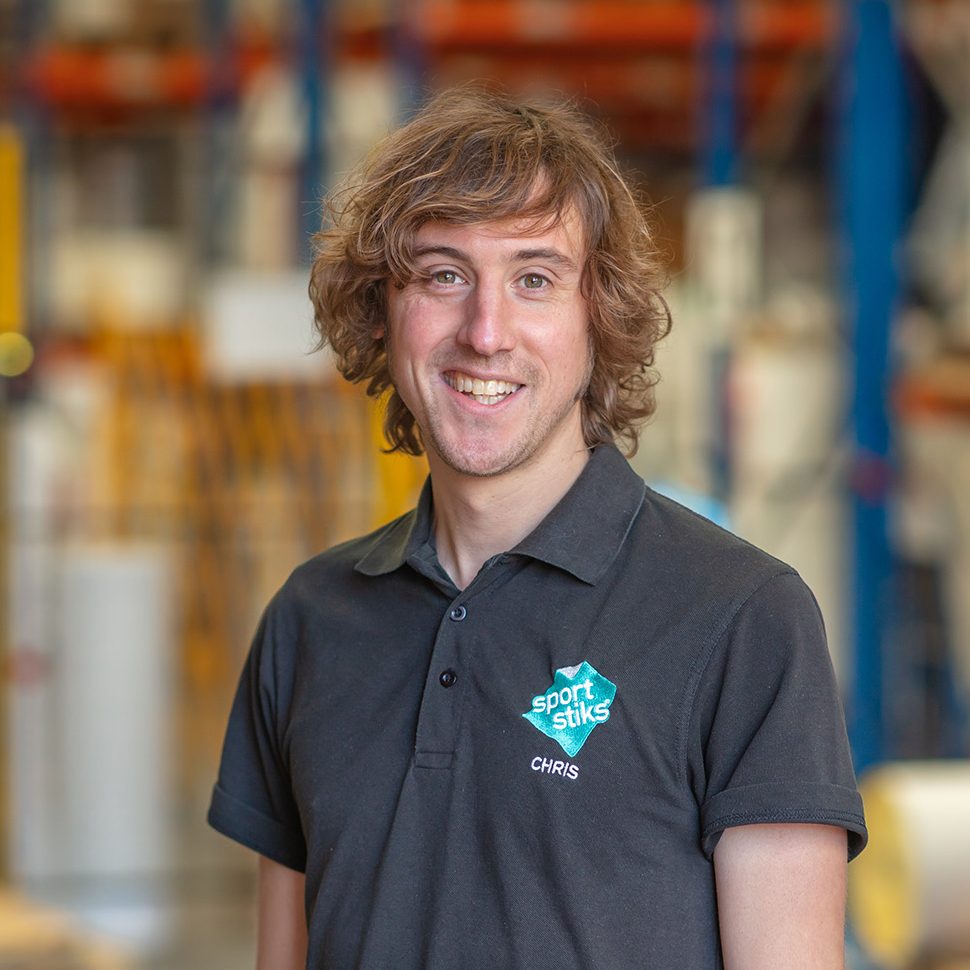 Chris Payne
Sales Executive
Choosing a route
The Essex Way trail is a route that I loved from the moment I first discovered it. Curated in the 1970's, the 82 mile trail from Epping tube station in London to the high lighthouse in Harwich takes in some of the most beautiful little villages and stunning countryside views that Essex has to offer. Having personally covered every mile during various runs and hikes, I couldn't help but feel that the trail deserved its own solo ultra race from start to finish to complement the long-standing, annual club relay event. Should I have a go at putting one on..?
The first steps
I spent a few months deliberating and trying to convince myself it was a bad idea (What if no one enters? What if I mess it up etc etc), before I finally decided to be brave and give it a go. After drawing up multiple lists of things I'd need to figure out, I reasoned there was no point in worrying about any of the finer details of the race until I knew for sure that there was actually going to be a race, so I set about looking into what permissions I would need, finding a race-date that didn't have too many local clashes, and a start and finish location for registration and post-race resting respectively. If I could get those bits nailed, I knew the rest could then unfold in due course, if there were any runners interested in my plan.
The first big conundrum: When should the race start? 82 miles is rather awkward in that it requires some night running and thus the question of what time of day to start and finish. I figured that the distance leant itself well to a 24 hour cut-off, with anyone super speedy possibly finishing in half that time. Of all the different scenarios I put together, the one I liked the best was a late evening start. This would be beneficial for several reasons: it would get the night stretch out the way when legs were fresh; it meant everyone would finish during the following day (allowing for easier onward travel etc); and it made for a slightly different challenge to other ultra events. After much thought, I plumbed for a 9pm Friday start with a 9pm Saturday cut-off.
To do list
Next step – build the website, launch entries and hope that someone out there would be interested in entering! Clicking 'CONFRIM' on the purchase of the website domain felt like the first big I'm really doing this moment. No more trying to talk myself out of it! With the site live and entries open, I set about trying to fill in all the gaps. Logistics, medical cover, insurance, volunteers, checkpoints, GPS tracking, kit list, medals, social media accounts, promotion – I made lists and spreadsheets for everything. Event organising really is a spreadsheet lover's dream!
Fortunately, entries and other support for the event trickled in nicely in the coming months and by June I was gradually getting everything booked in and ticked off. Finding suitable areas for the checkpoints was tricky, particularly because several needed to be open during the night. But luckily, I was able to find some great locations and wonderfully receptive folk who welcomed the race with open arms.
Shopping for the aid station supplies was great fun and got me and my friends thinking, 'What are our top 3 things to eat and drink when we do ultras?' The answers? coke, watermelon & salty crisps – so I made sure I was well stocked with plenty of each for the checkpoints, along with other snacks and treats.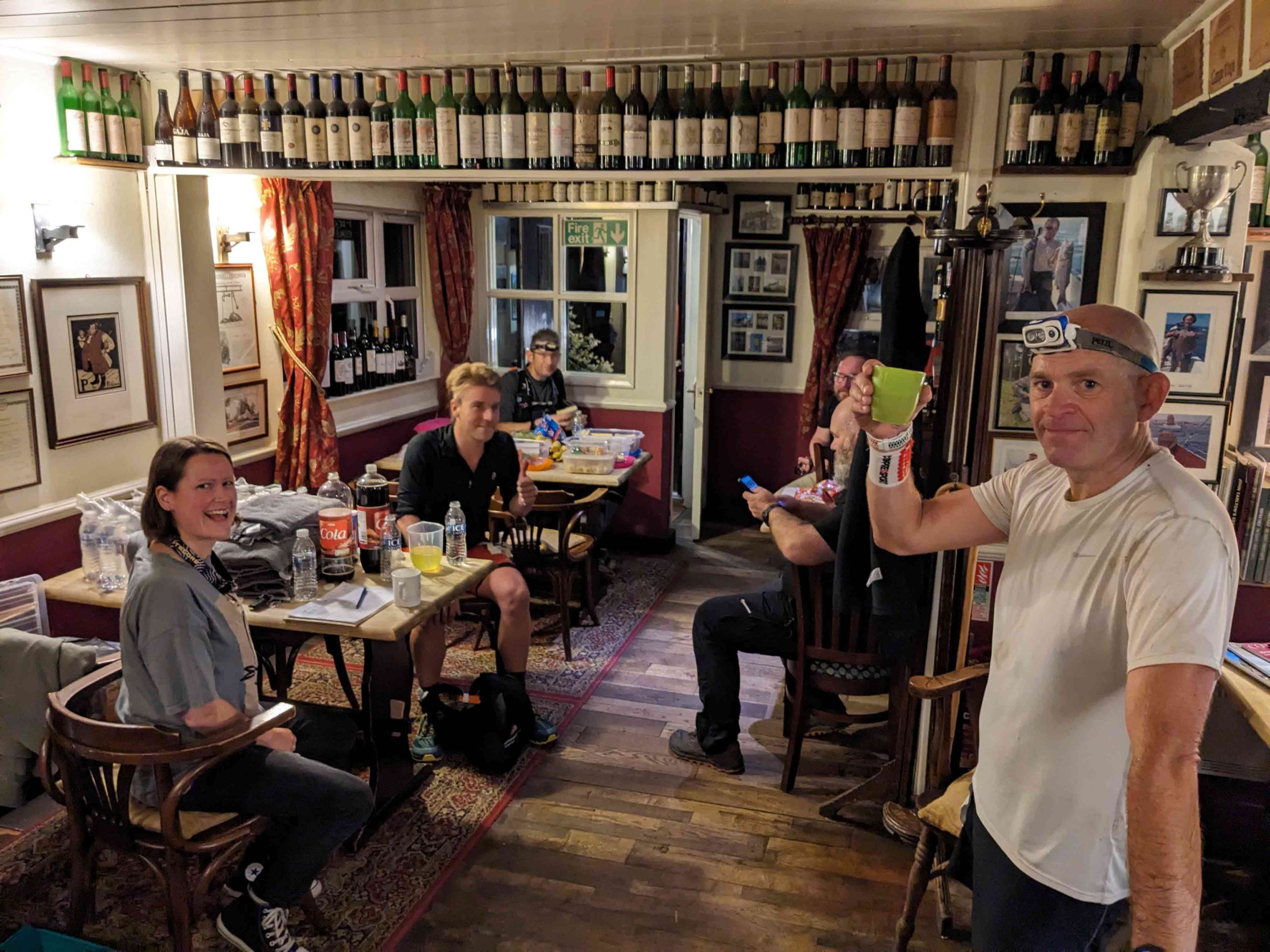 Race day
When race day finally came around, I was full of nervous excitement and with 2 cars packed with supplies and equipment, headed off to the start location in Epping. The weather throughout the day on the Friday had been dreadful, with heavy rain all day long and also very strong winds forecast for Harwich the following day. It seemed that no amount of checking the forecast made it improve, but I reasoned that it was far better that way than a heatwave!
Registration went smoothly and there was a lovely friendly atmosphere about the place as the runners chatted away while doing their final kit checks. Fortunately, the last of the rain just about cleared up in time for the short walk from race registration to the start. Then it was time for the off, and the inaugural running of the Essex Way Ultra was under way. A lot of the hard work was over, but there would still be a lot to think about over the next 24 hours.
The conditions calmed into the night, and we were treated to a beautiful clear night for running with a wonderful sunrise. The earlier heavy rain made for very challenging, claggy conditions under foot, but the runners were in great spirits as they arrived at the checkpoints for a snack, a refresh and a chat with the medics about any ailments that needed attention. There was a real collective feeling that while most of Essex was in bed asleep, we were out there doing something awesome!
Into Saturday, the wind worsened as the day progressed but thankfully it was mostly a tailwind and didn't hamper the runners too much as they made their way along the Harwich promenade for the final push towards the finish. Although, it was a different story for my flags and finish banner, which were clinging on to the lighthouse railings for dear life!
Midway through the afternoon,  I received a text reminder that BBC Essex were going to call me for an on-air chat about the race. With a million different things running through my sleepy mind, I had completely forgotten about it! Thankfully, I think I made at least some sense during the interview.
The end result
Only 50% of the runners who started the race made it to the finish, which is testament to just how challenging the 82 mile route is and how tricky the weather made the running conditions. As always, lessons were learned and there are aspects that I know I can improve next time, but the feedback was great and I'm already finalising the plans to do it all again in 2024.
The whole experience of organising and executing the race was one I really enjoyed. As is often the case, the more you put into something, the more you get out, and the people I have met along the way – the runners, their families, the volunteers and helpers – were all fantastic. It was a truly awesome (and exhausting) 24 hours and I'm so pleased I convinced myself to go ahead and take the plunge into organising the event.
Essex Ultra Way Marathon
Starting at Epping tube station in the city of London and finishing at the high lighthouse in the historic port of Harwich, the ultra-marathon covers the full 82 miles of the beautiful Essex Way trail.
Next race 5th – 6th July 2024
Entries open now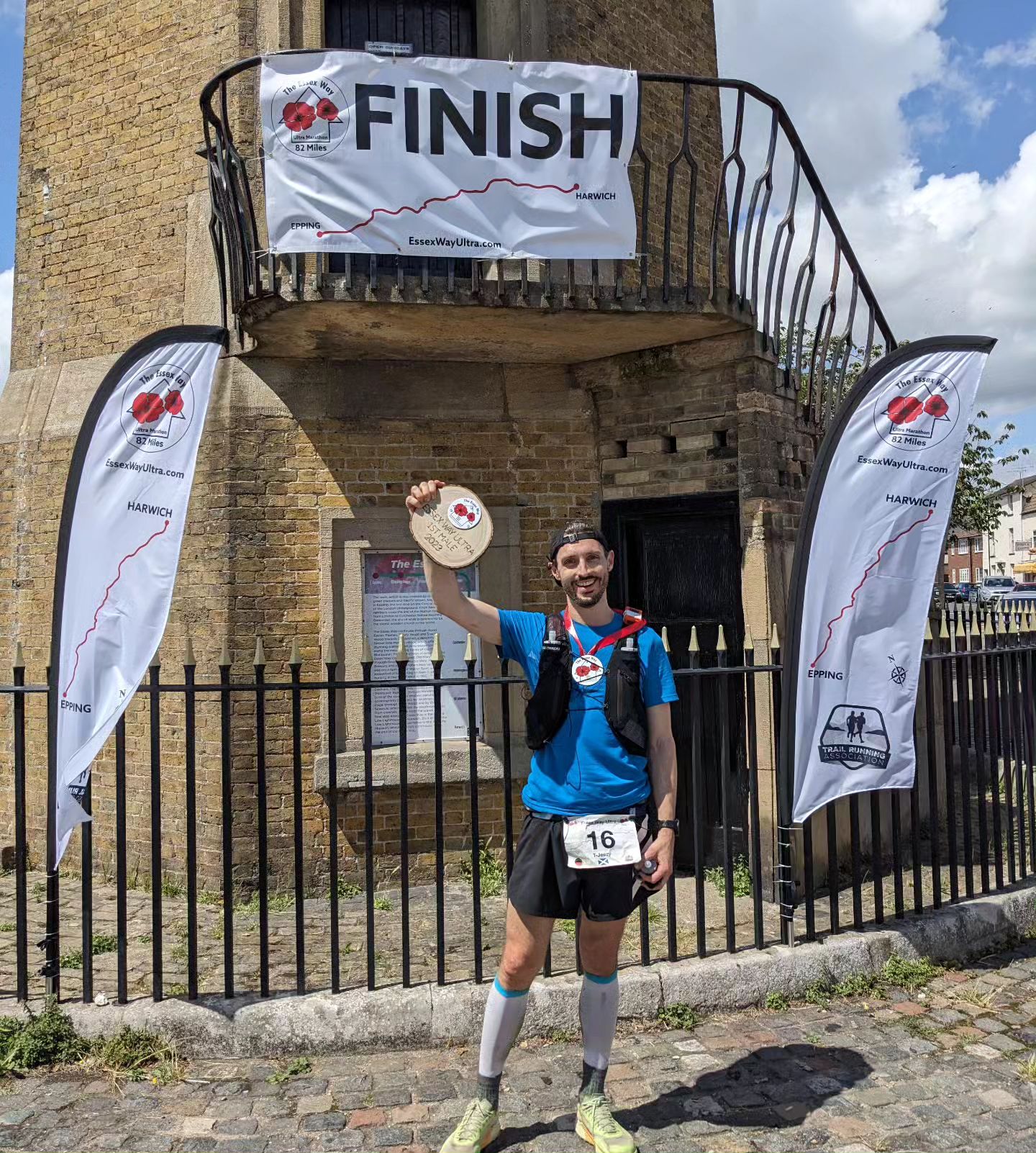 About us
Sportstiks are experts at athlete ID. We have supplied our products to events around the globe, including but not limited to the Olympics, the Commonwealth Games, ITU events and man Ironman locations.
Race bibs
Our race bibs are completely customisable and variable data comes as a standard. There is no limitation on size, layout or design.
Whatever you have in mind, we can print it.
Pin on or adhesive race bibs can include:
Event logo
Sponsor logo
Supported charity logo
Key event messaging
Tear-off baggage tags
Perforated sections (to use as vouchers)
Reverse print for athlete medical information and emergency contact details.
Athlete name
Our race bibs are made from tear resistant, waterproof Tyvec – the preferred choice for all endurance events due to its superior durability, (contact us for info on alternative materials).
Our pin on race bibs can also also be recycled via HDPE kerbside stream. Athletes in the UK can discard their bibs with their household kerbside recycling.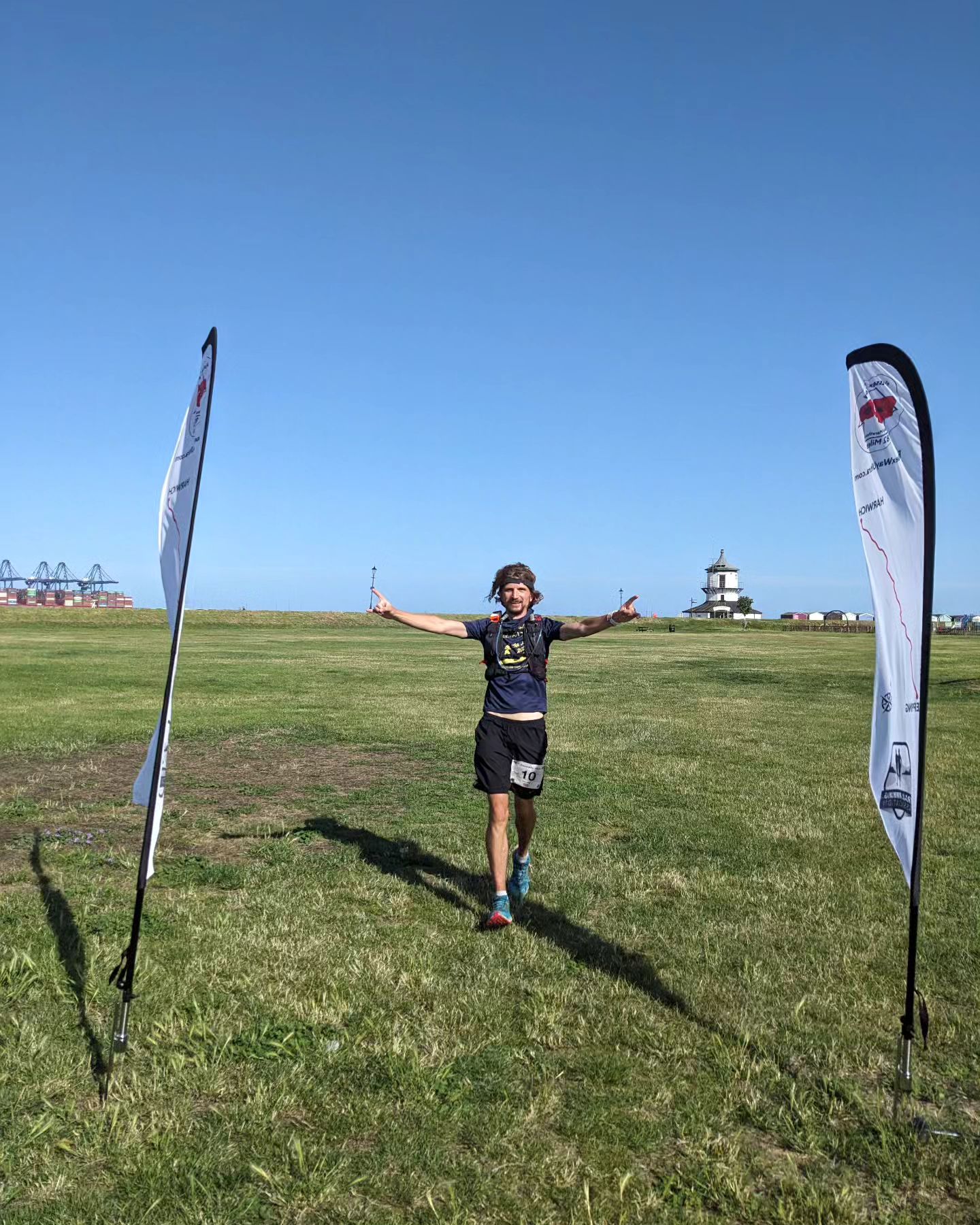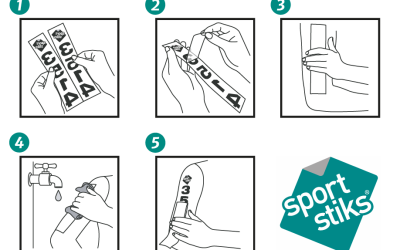 Our race number tattoos are the ultimate athlete ID they are used in the biggest events around the world. They are also super easy to apply. All you need to do is follow these steps. Step by step instructions to apply a race number tattooMake sure that your skin or...
read more