Turnaround as Fast as 24 Hours
Worldwide Shipping Available
The No1 Choice for Race Directors Around the World
If you are looking for the company that has provided athlete ID products for the Olympic Games, the Commonwealth Games, the Baku Games as well as the Special Olympics, ITU events, Challenge Global Tri Series, FINA Global Marathon Swim Series and over 50 Ironman© events around the globe then congratulations, you have found us.
Sportstiks produces temporary tattoos, race bibs, tri-sets and everything else your event, large or small, needs to ensure entrants and athletes are given a streamlined pre-race experience and are easily identified during competition. Over 700,000 tattoos were produced by our team in 2019 for events all around the world – we are serious about this athlete ID stuff. We are who you're looking for.
Innes Boyd
13. March, 2023.
Thank you Sportstiks, for all your support. The product is fantastic and just what we need for our inaugural event series up here in Kintyre.
Oliver Salas
17. February, 2023.
Awesome experience working our first project with Sportstiks. Special mention to Chris Payne for all the guidance and assistance!
Nick Wyatt
29. January, 2023.
Always friendly and esay to deal with, from initial communications, quotes through the artwork process and finally supply and delivery. Quality product, speedy and efficient. Hard to think of going anywhere else for our event needs!
Triathlon Zimbabwe
24. January, 2023.
Fantastic service again, thank you Chris Payne for your assistance and the speed at which our order was handled !! Looking forward to receiving our bespoke tattoos for our Africa Triathlon Cup event in Zimbabwe. Thanks again !!
Great service and turnaround by Chris at Sportstik even on our smaller 200 bib and wristband order for Bermuda Backyard event. Event and sponsor logos reproduced perfectly.
Grant Johnston
5. December, 2022.
I have worked with Sportsticks for over 4 years now, they have produced our race packs and athlete ID seamlessly every time. Chris is an absolute pleasure to work with and has an incredible eye for detail. I would highly recommend Sportsticks to any event organizer globally.
Aysha AlGhori
5. December, 2022.
Good and quick service. Good Quality and delivered on time.
Rebecca Mok
5. December, 2022.
Sportstiks is one of best printing company in the World, professional staffs , reliable and excellent service. We definitely will continue work with sportstiks in the future races.
Stephen De Silva
17. November, 2022.
Excellent people to work with, Chris is a star. They are efficient and add value to your request with their innovative sense of the products and your industry. We could not ask for anything better. After over 30 years in the business, they are the best printers and after service provider we have worked with.
Recent events Sportstiks have supplied to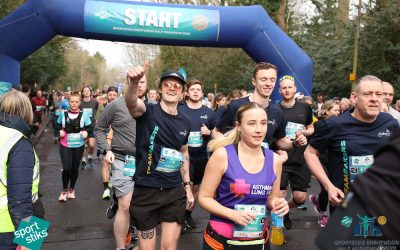 Sportstiks Brentwood Half Marathon Sportstiks has been a title sponsor of the Brentwood Half Marathon since 2018 Last weekend was the Sportstiks Brentwood Half Marathon! It is a local community event that over 41 years has raised almost £4 million for charity. The...
If you want to know more about how Sportstiks can provide your event with bespoke athlete identification then drop us a line on
+44 1277 281920

or email

 

sales@sportstiks.co.uk. If you'd prefer us to call you then just complete the enquiry form and we will call you back.