Our wristbands are available in either Tyvec or Vinyl in a wide range of colours and fully customisable to your event.
What to consider when ordering wristbands
Material
We can produce Vinyl or Tyvec options
Information Shown
Variable data comes as standard at no extra charge
Design
Let your imagination go wild or keep it plain and simple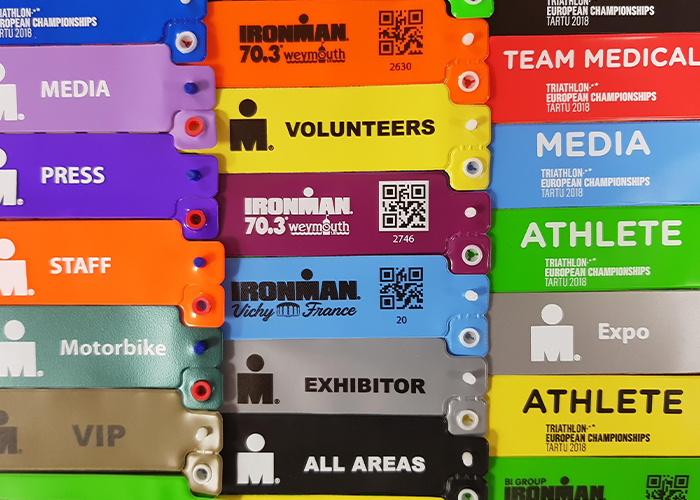 Our vinyl wristbands are made from waterproof, scratch proof, flexible and durable vinyl and feature a snap lock that cannot be removed once applied.
Available in a host of colours.
If you have a different layout or concept in mind, contact us and we can discuss the options.
Available in a wide range of colours, we can print whatever you need on them to help with identification.
Event logo
Sponsor logo
Supported charity logo
Key event messaging
Athlete name
QR/ Barcode
Purpose eg. Access areas, bag tag, start wave.
Standard dimension: 252mm x 25mm (printable area 67mm x 20mm).
Turnaround as Fast as 24 Hours
Worldwide Shipping Available
Our tyvec wristbands are made from tear resistant, waterproof Tyvec – the preferred choice for all endurance events due to its superior durability.
There is no limitation on size, layout or design and there's plenty of space for branding. Whatever you have in mind, we can print it.
Available in a host of colours.
Logos – Event / Sponsor / Charity
Key event messaging
Athlete name
Age category
Start Time
Country Flag
QR/Barcodes
Standard dimension: 250mm x 25mm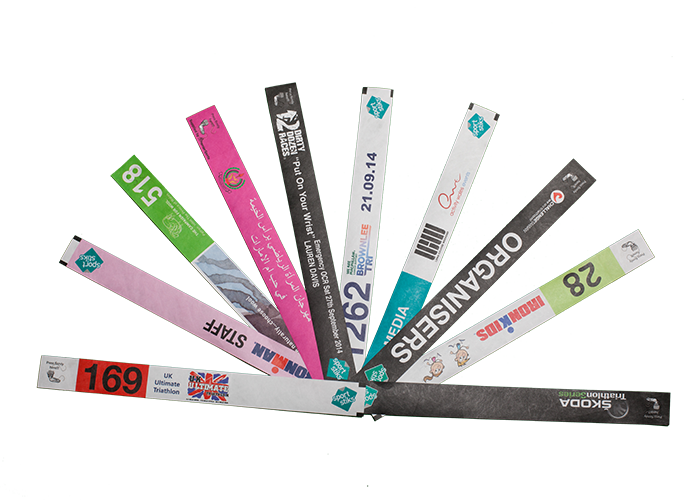 The No1 Choice for Race Directors Around the World
We Innovate. Others Imitate
Have you considered other athlete id or printed products you may want to enhance your event?  Have a look at our range of products for all events.