At Sportstiks HQ in Brentwood, Essex our core business is an essential trade business to the industry in supplying printed labels, food grade pouches and raw materials to various supply chains around the world.
As race events have been cancelled / postponed on a global scale, we at Sportstiks have had some extra time on our hands. With social distancing being a major thing in reducing the spread of coronavirus we wanted to help ensure we all "stick together by staying apart." To assist with this we have created packs of A4 sized floor stickers to help small businesses protect their staff and customers by encouraging the safe 2m social distancing rule.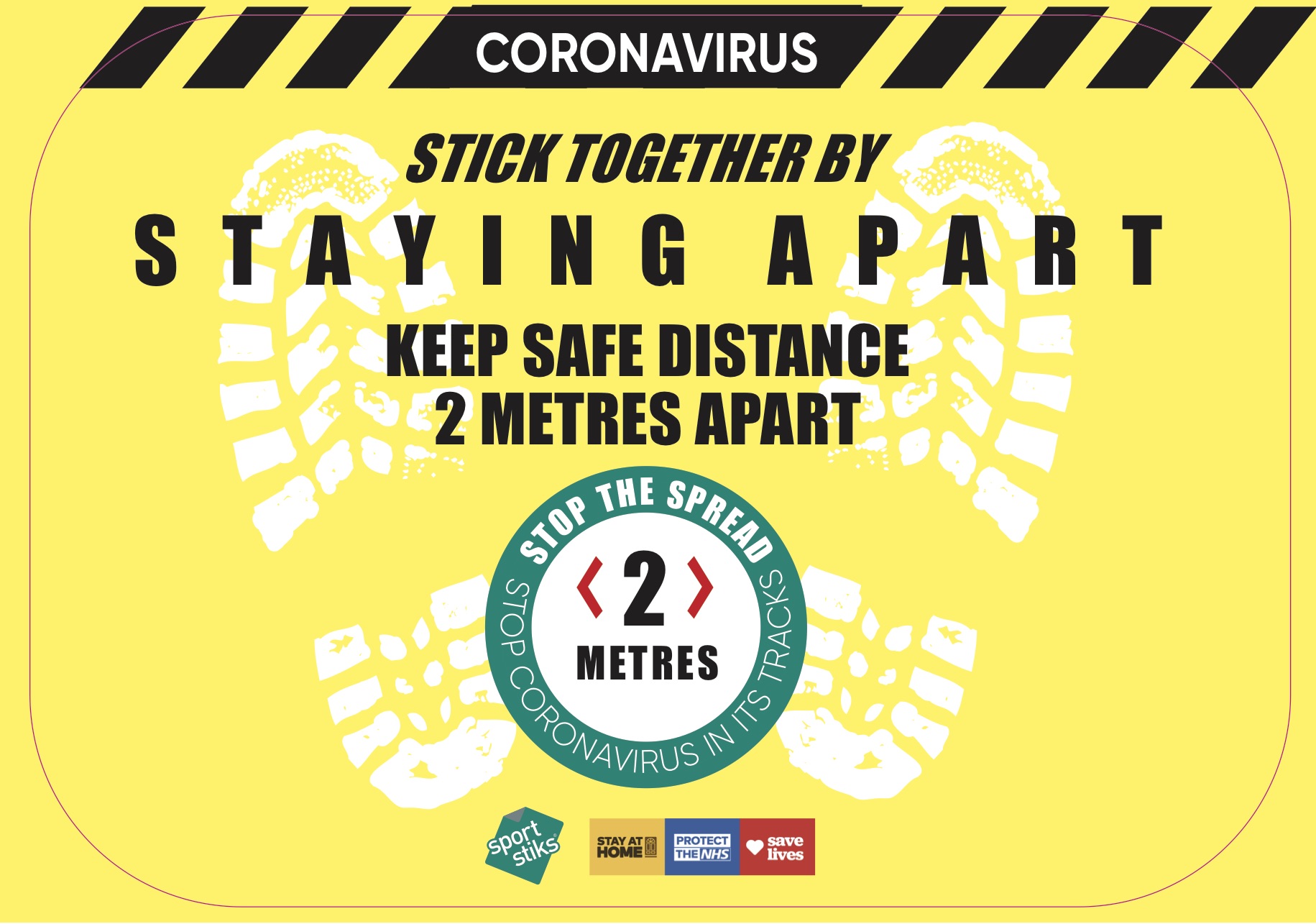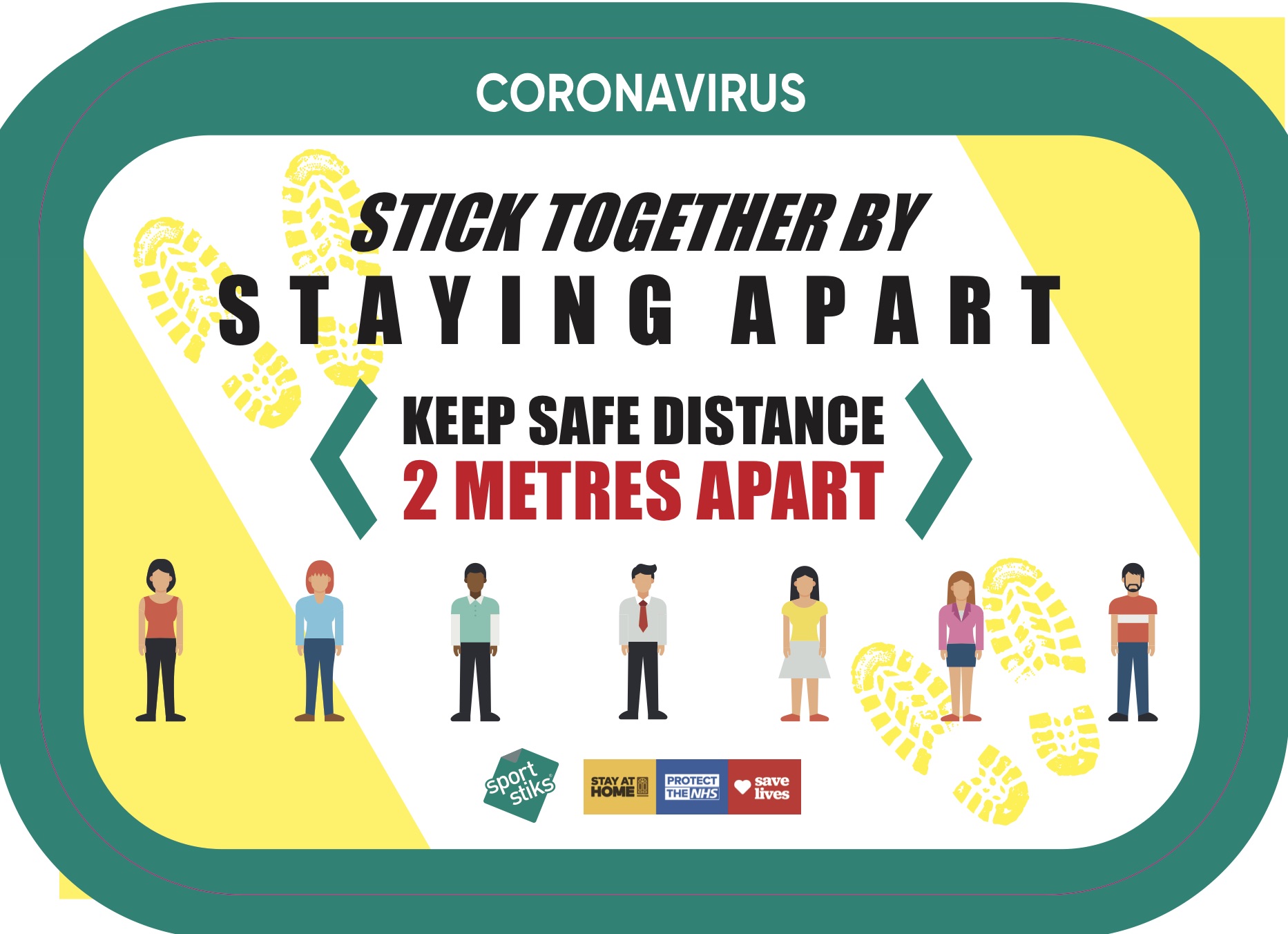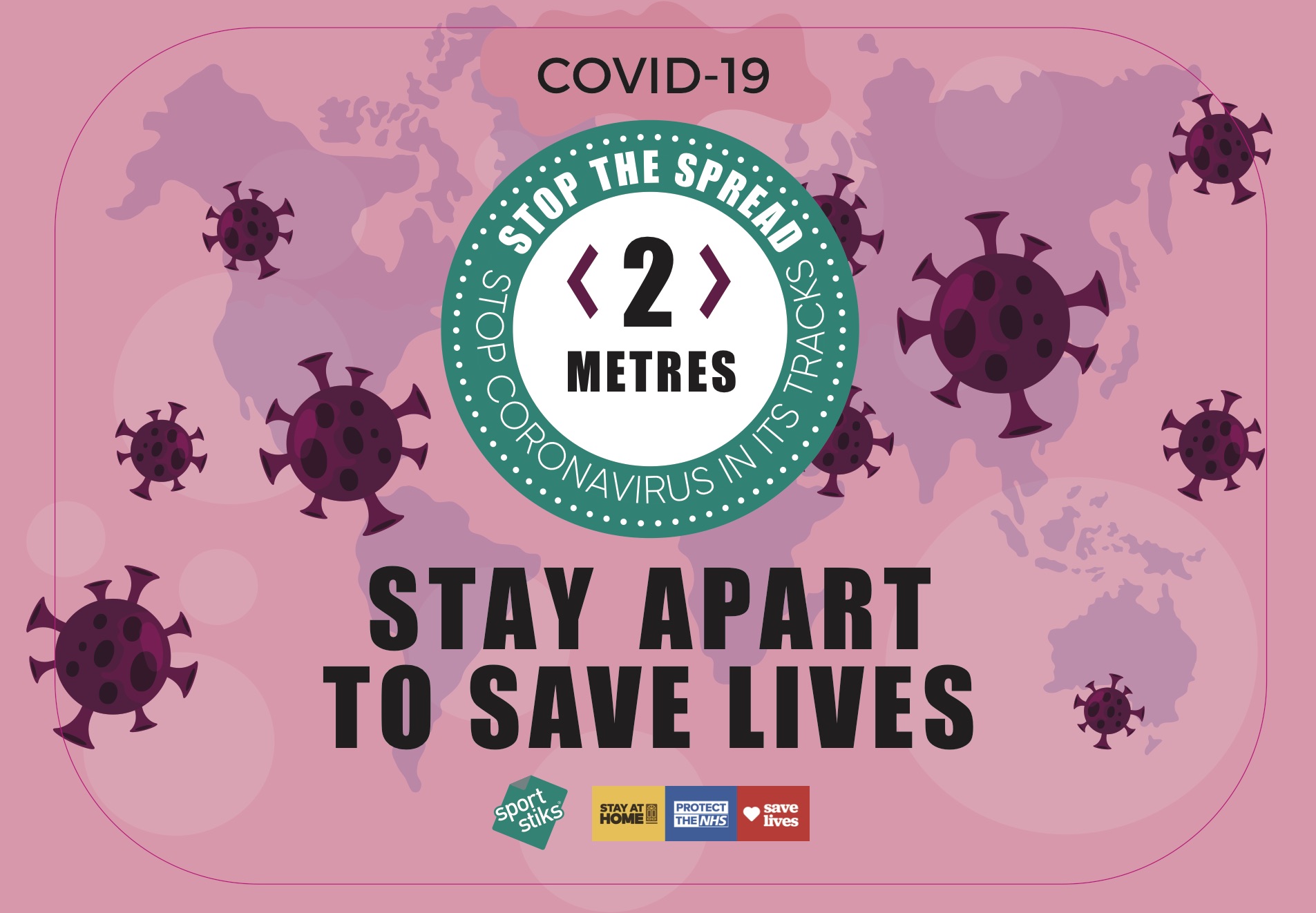 It occurred to me very soon after the guidelines on social distancing came into practice that floor stickers could be a huge benefit to shops and businesses that remain open during this pandemic. It's crucially important to maintain the distance to protect ourselves and the members of staff working on the front line. With sports events across the world being cancelled or postponed, staff for our athlete ID brand Sportstiks have been deployed to produce the floor stickers. Staff across the whole company got involved in helping come up with slogans so it's been a great team effort to get these produced and out there where they're needed.
Having shared the concept with Brentwood Borough Council leader Chris Hossack and CEO Jonathan Stephenson and received their encouragement we have now delivered dozens of packs for distribution in and around Brentwood, including to sheltered housing.
In times of challenge its fantastic to see such amazing support for the community.  I am extremely grateful to you and look forward to receiving our supply and getting them on site.
In times of challenge its fantastic to see such amazing support for the community.  I am extremely grateful to you and look forward to receiving our supply and getting them on site.
Each pack contains 15 x floor stickers (5 of each floor sticker design), 6 x window stickers and an application leaflet to ensure of the best application.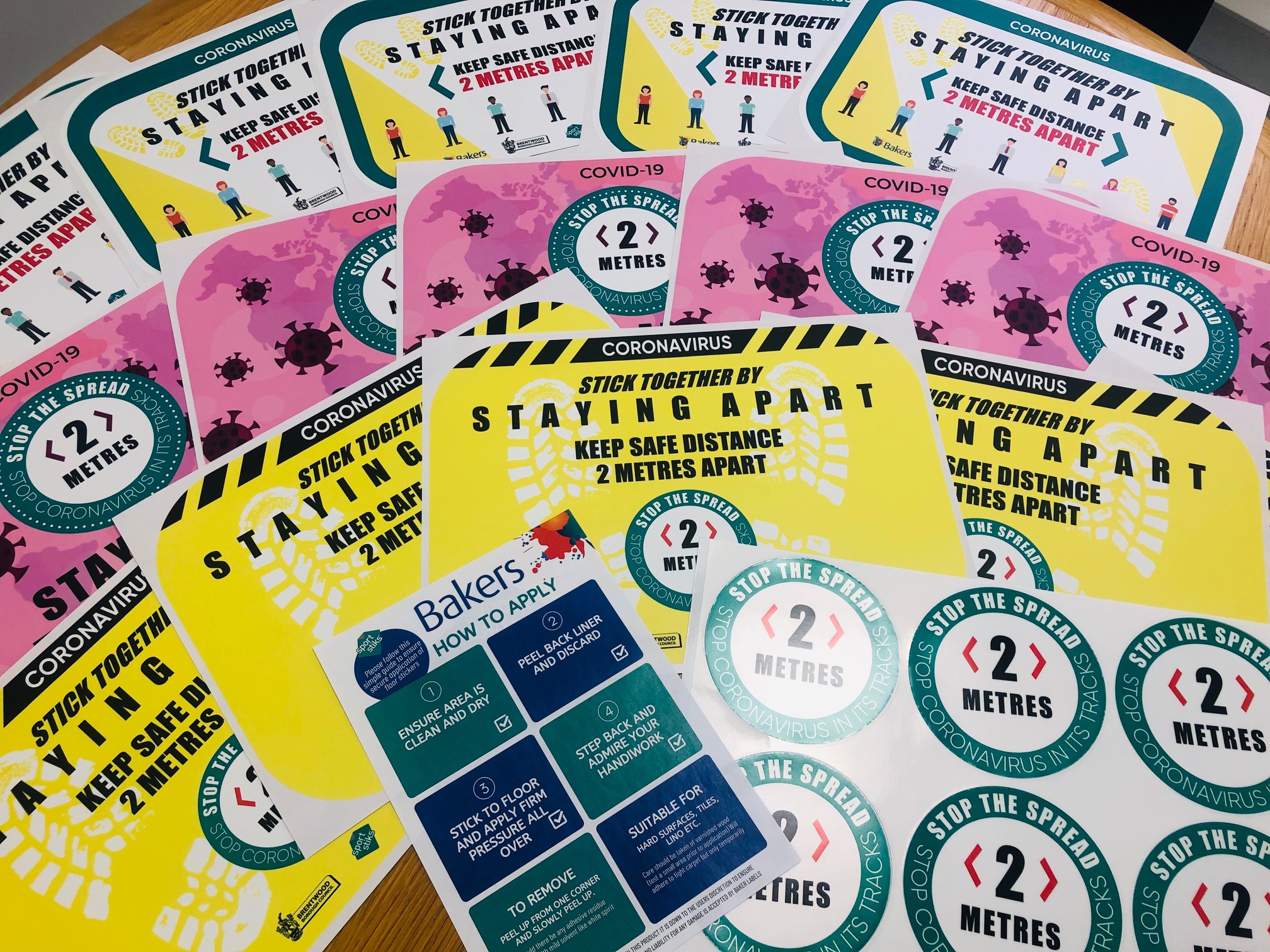 The packs are being produced at cost price and are only £10 per pack including postage to one UK address. We are not taking direct payments and are asking you to make a donation of £10 per pack via our fundraising page for SNAP and Kids Inspire. https://uk.virginmoneygiving.com/bakerlabelsfundraising
The cancellations of fundraising events and closure of high street charity shops due to the coronavirus pandemic are expected to hit finances hard for all charities. The UK sector is estimated to be facing a £4 billion loss in the next quarter as a result of the coronavirus crisis, officials have warned.
Help us raise money for SNAP and Kids Inspire so they can continue to provide to families in Essex with the support they need.
If you do make a donation please  let me know by proof of screen shot via email direct to me at Craig@sportstiks.co.uk and the delivery address the pack is to be sent to. We will process your pack and have it sent out via Royal Mail as fast as possible
Any questions please contact us at sales@sportstiks.com or cal 01277 281920
Thank you to Sportstiks for their continued support that will enable us to continue with our vital work in the community during this difficult time. Kids Inspire are still fully operational, seeing 95% of our service users online,  5% of the most vulnerable individuals face to face but following all protocols. Sadly we have lost 50% of our funding due to the cancellation of all events, community and corporate activities.
As we remain operational, we can only furlough six of our business/fundraising team, therefore our costs remain constant.
As you can imagine, this is a challenging time for us as charity, and we would welcome your support. If you can help us to come out of this unique situation ready to help future generations of families, your donations would be appreciated more than ever before.