Sportstiks encourages runners and fundraisers to qualify for a finisher's medal by running a "Virtual Brentwood Half Marathon or Fun Run.
The 37th annual Brentwood Half Marathon and Fun Run event on Sunday 18th March was cancelled this year for the first time in its history following an amber weather warning in the area and advice from the race referee, the British Association of Road Races and medics.
"It would not have been pleasant conditions for even the most prepared runners and some parts of the course are relatively high and exposed. We also have to think of the less experienced and slower runners plus over 300 volunteers (some of whom are quite young) that turn out on the day and have the disadvantage of having to stay in one place. We would have been placing them at considerable risk." Bob Davey, Race Director.
This is the first year that Sportstiks has sponsored the event and had worked closely with the organisers over the last 9 months to plan the event and support the partner charities. The team know how much time and effort goes into arranging such a big event but despite being incredibly disappointed at the event being cancelled, they fully supported the decision as soon as there was a serious risk to runners and volunteers.
The team at Sportstiks and Baker Labels empathised fully with everyone affected. "We had a team of over 50 runners entered in both the half marathon and fun run to fundraise for Kids Inspire and Georgia's Teenage Cancer Appeal so we have felt the pain from all perspectives. As sponsors it's been upsetting to not show everyone how we have been involved in planning the event and adding our flair to things; as a team of runners who have put in hours and miles of training it's been infuriating to feel that the training was for nothing and as close supporters of two of the partner charities we have felt the concern from them that they will no longer receive the sponsorship and donations promised. "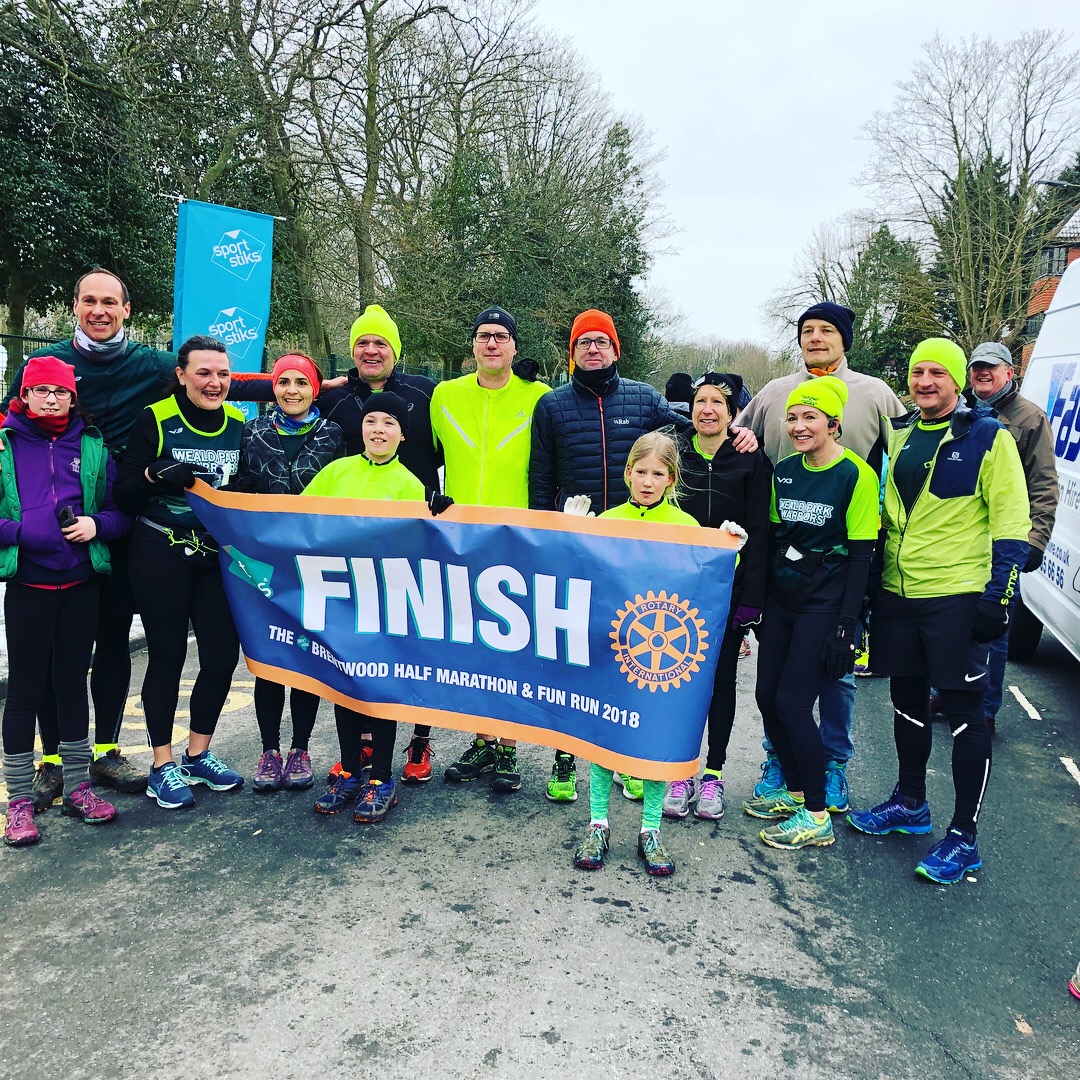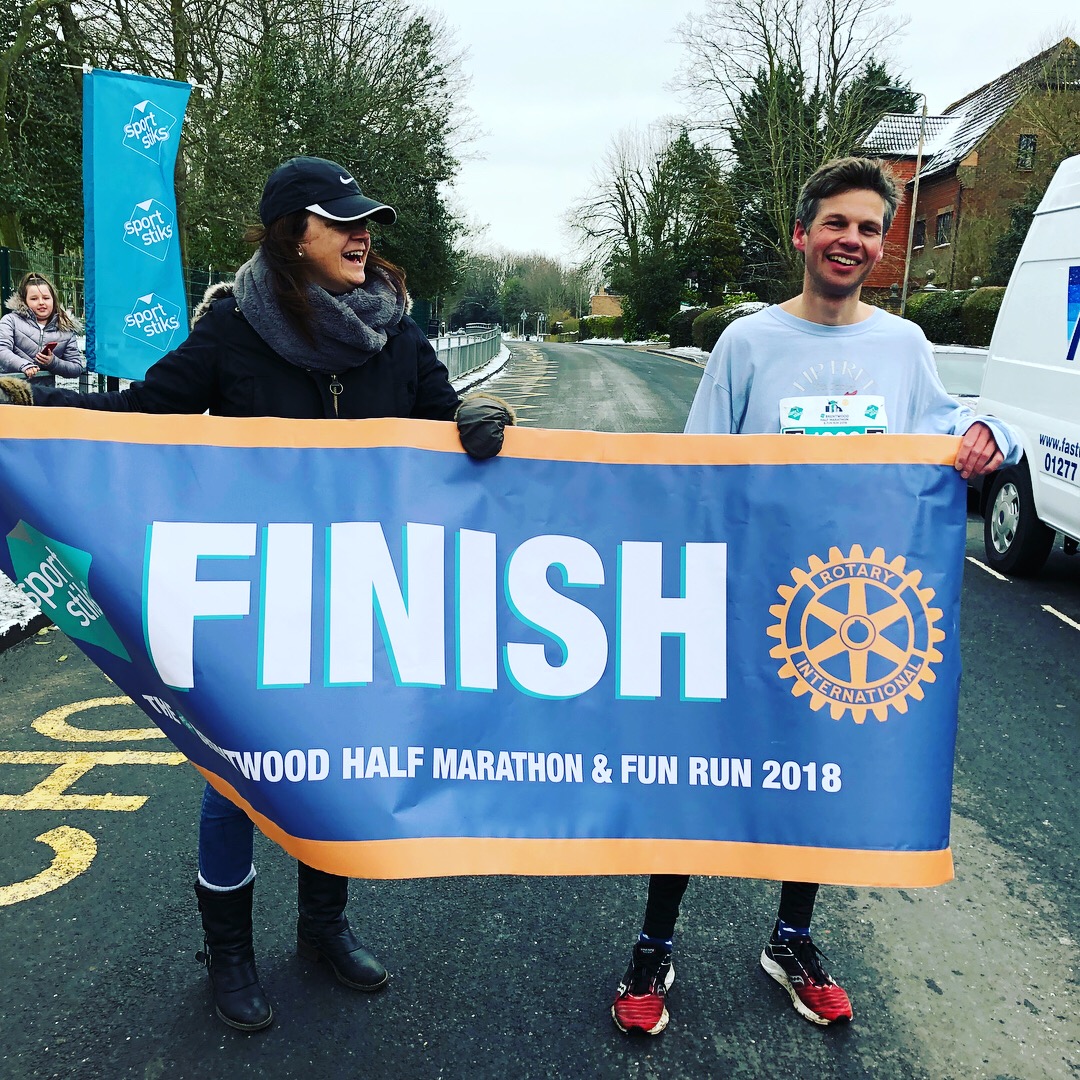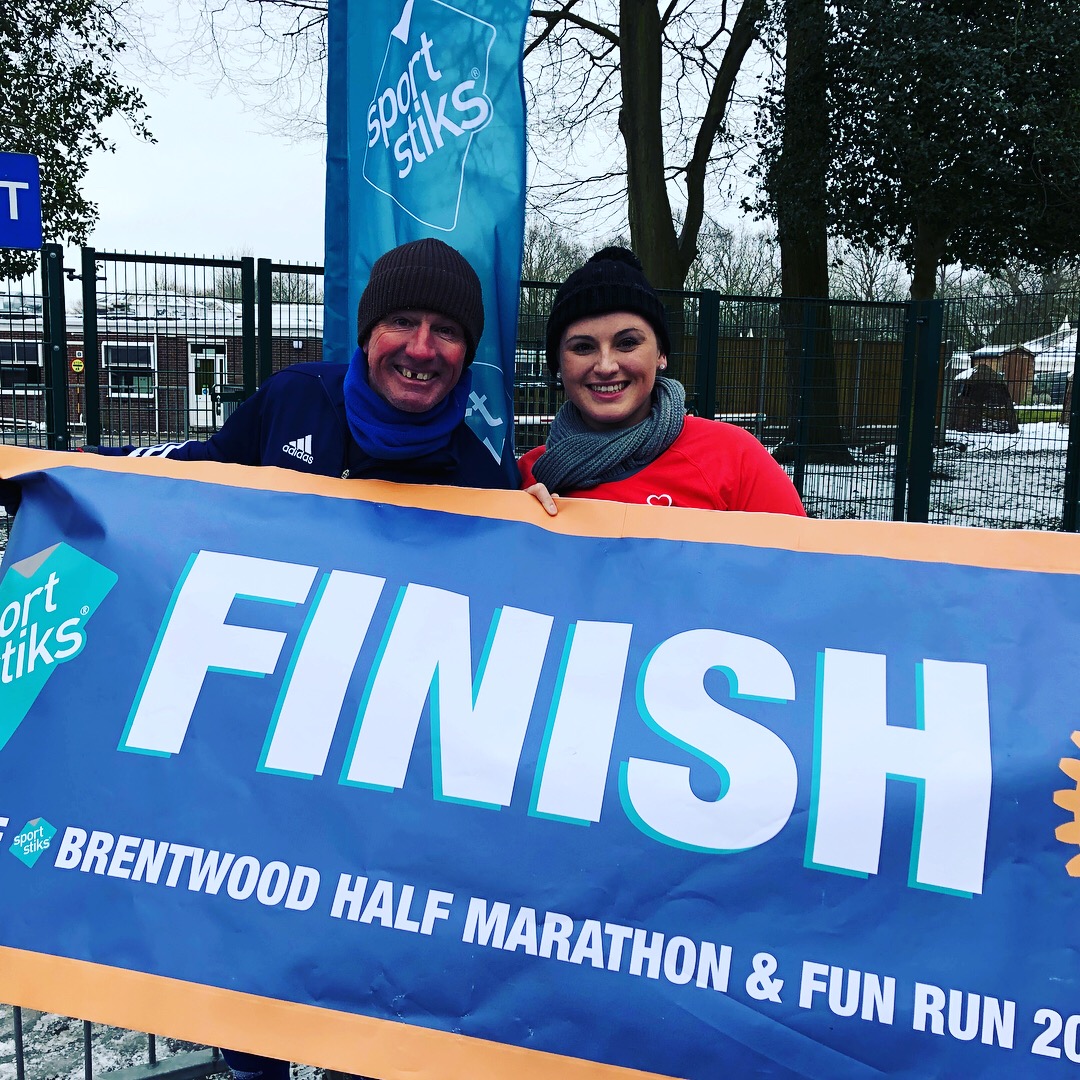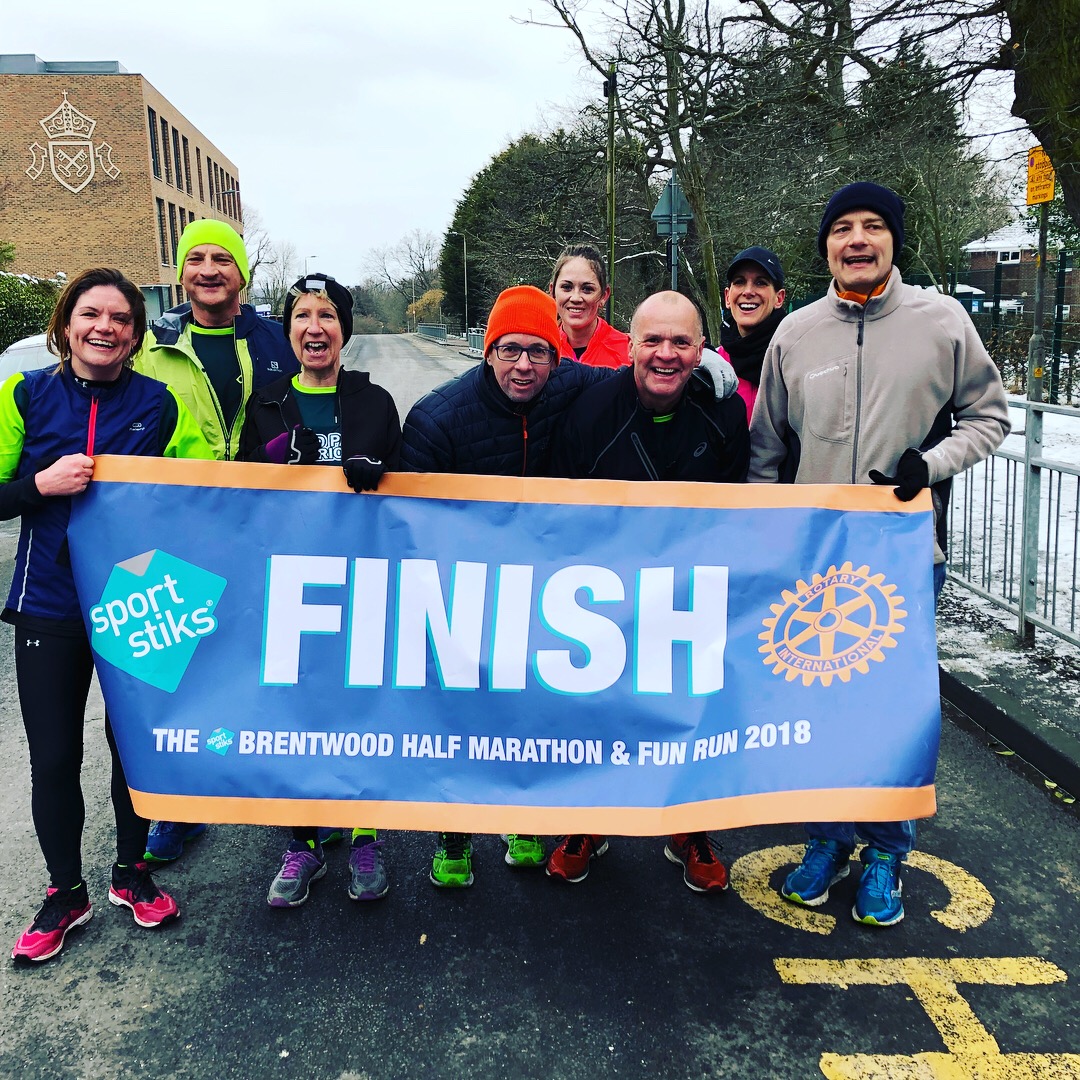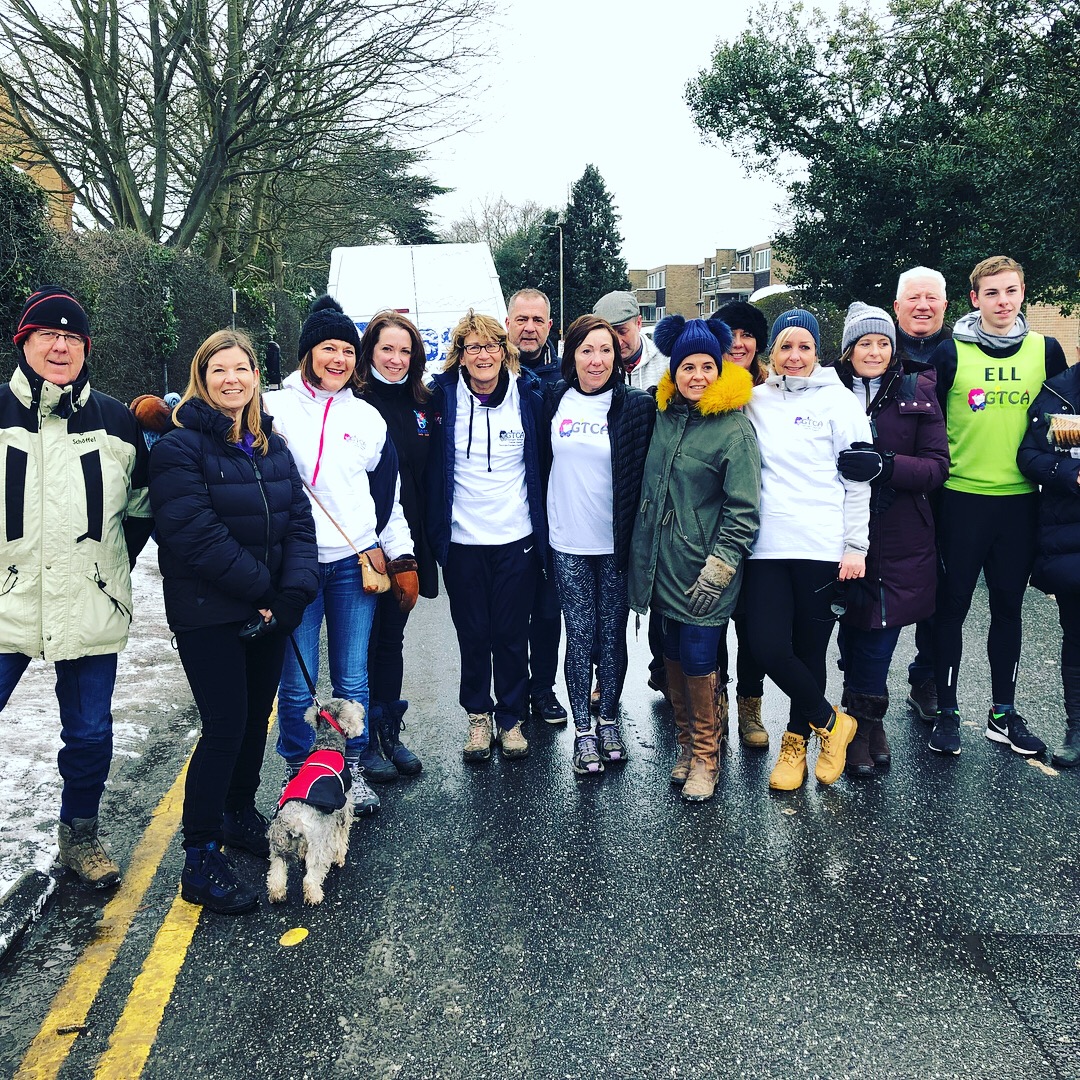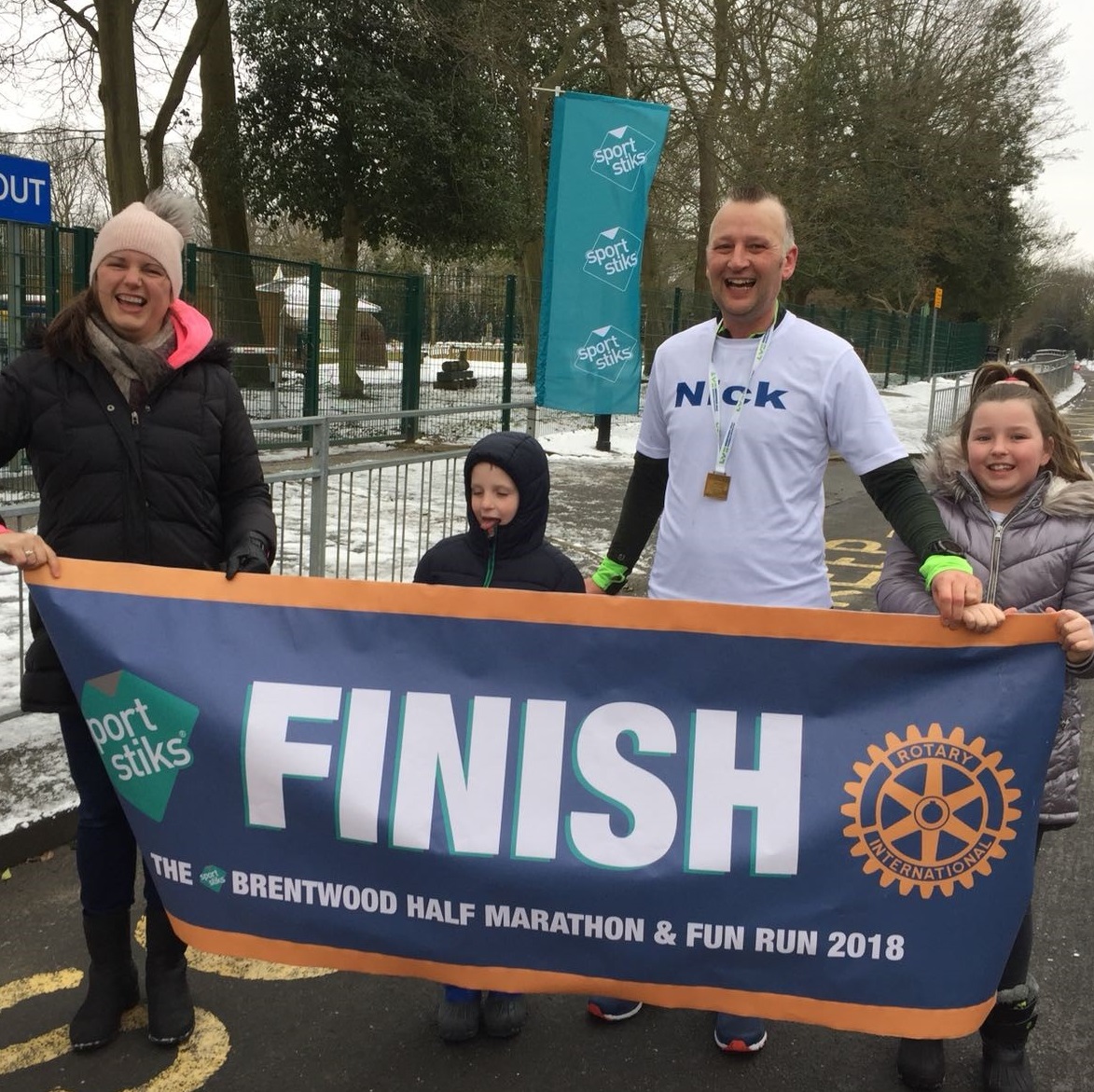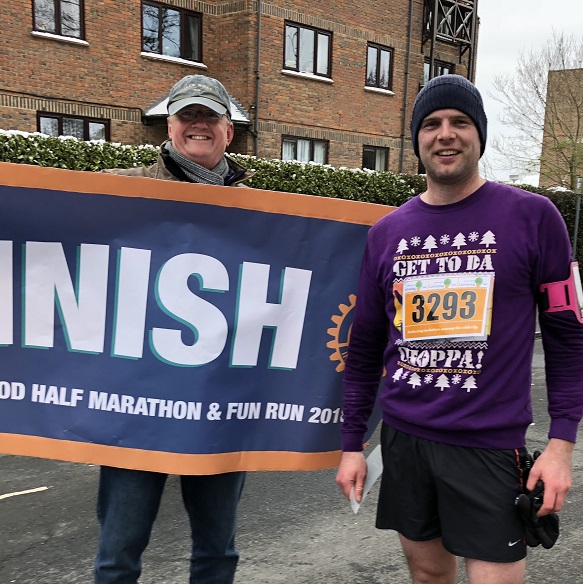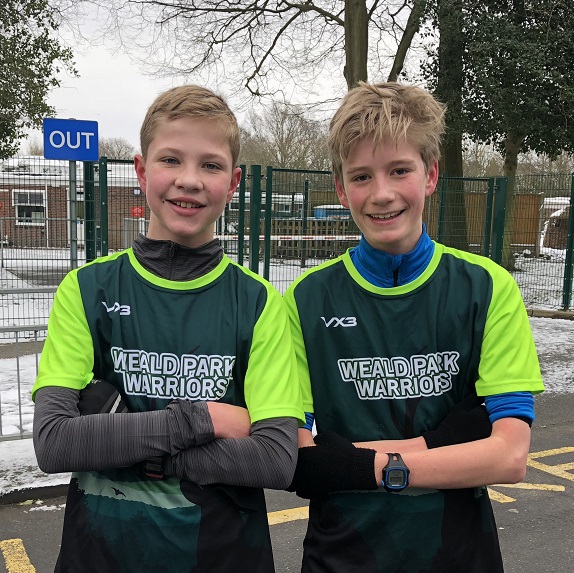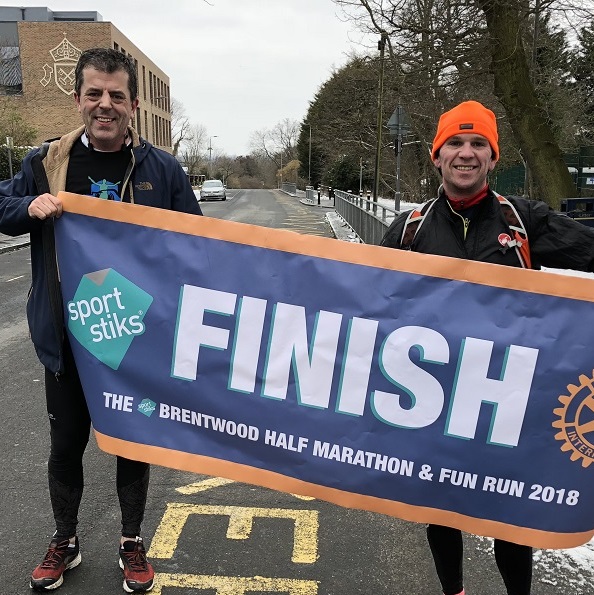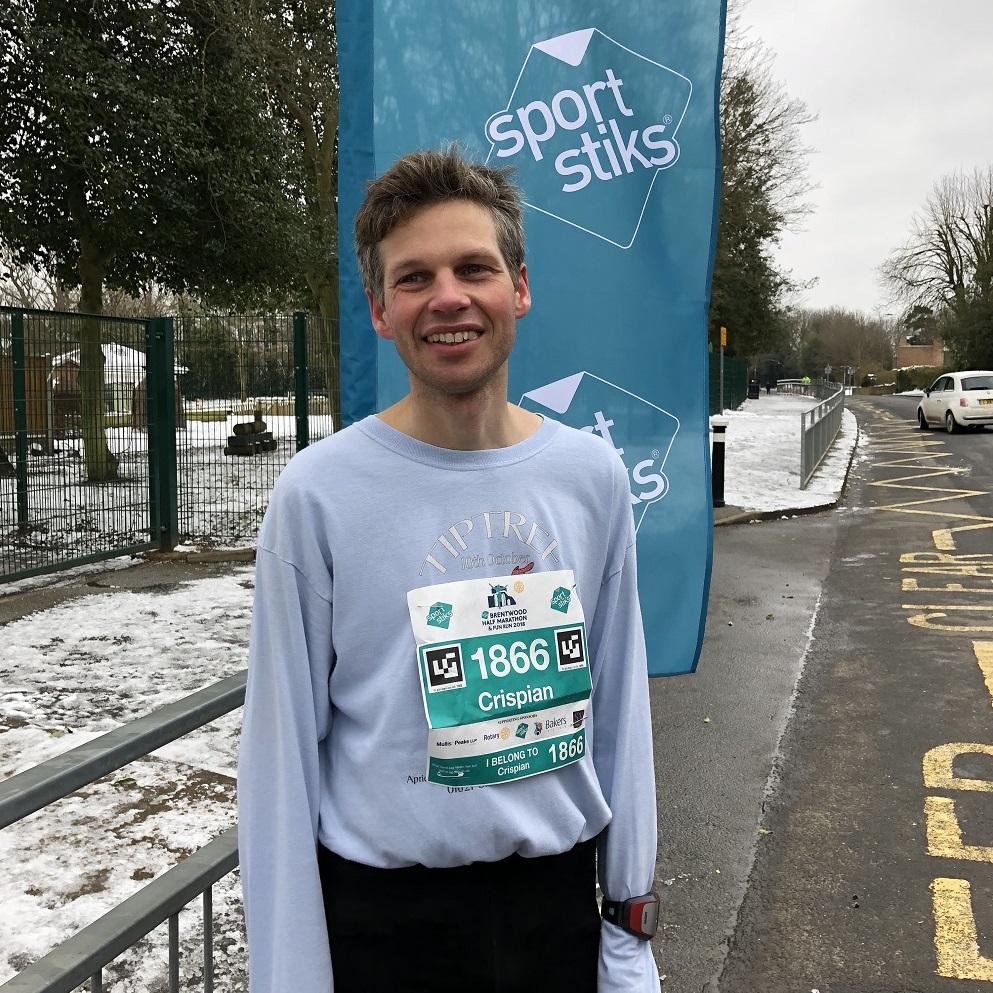 Knowing how they felt and having worked closely with athletes and charities, a team from Sportstiks and Baker Labels went to the finish line on Sunday to see if anyone was mad enough to still run in the freezing conditions without support from marshals, medics or water supplies.
An incredible number of about 40 hardy and experienced runners did indeed run the course and were cheered across the "finish line" by Mandy and Steve Baker. One of the runners was Crispian Bloomfield, a previous multiple winner of the event who was determined to run having competed every year since 1991.
The Sportstiks team have been determined to rescue something from the event to help the runners and the charities receive what they deserve – whether that be a finishers medal or help with guaranteeing their fundraising.
Alongside the Race Director Bob Davey and his organising team, Sportstiks and Baker Labels have created a plan to allow entrants to run a "Virtual Half marathon or Fun Run" and upload evidence of their run by the 8th of April to either their Facebook page or sending via email to enquiries@brentwodhalf.org. The Sportstiks team will collate the Facebook posts and the Rotary will collate those sent by email to share the work load.
The response on social media has been extremely positive so far. Since the announcement of the opportunity to run a "Virtual Half Marathon or Fun Run" there have been over 400 people submit their virtual Brentwood Half marathon runs.
Thank you, so pleased we can do a virtual run and still get our medals. Certainly wont be asking for a refund and look forward to signing up for next year
Thanks for the opportunity. Will run on Friday and certainly do not want entry fee returned… You all fully deserve it. See you next year
No refund for me, I am looking forward to my run and will be submitting evidence. Thank you again for all your hard work and thank also for arranging this alternative solution.
Thank you for letting us collect our medals. Will certainly NOT be asking for a refund. Look forward to signing up for next years!
Thanks for doing a great job in very difficult circumstances. Your communications were excellent and I very much appreciate your offer of giving medals for a Virtual Half. I certainly won't be asking for my fee back
Thank you, our young girls who have raised lots for their school will be over the moon they can still collect their medals
Fun Runners collected medals after the Brentwood Parkrun on Saturday 24
th 

March

As well as the opportunity to upload evidence of the distance they have run, Brentwood Fun Runners were able to collect a medal from the Sportstiks team on Saturday 24th March if they completed the Brentwood Park Run and showed their race numbers to the Sportstiks team.

Over 50 fun runners took up the challenge of a very muddy 5km run to earn their medal. Two of the runners, Samuel Turner and his friend Angel Jolly were planning to run the Fun Run for charity Cerebra who support children with brain conditions.
"Many special thanks to everyone at Brentwood Half Marathon for this special day and for letting me and Angel run our efforts yesterday. We were excited and at the end, we are so prouder always from our heart.Other thanks to Brentwood parkrun too."