Our race number tattoos are the ultimate athlete ID they are used in the biggest events around the world.
They are also super easy to apply. All you need to do is follow these steps.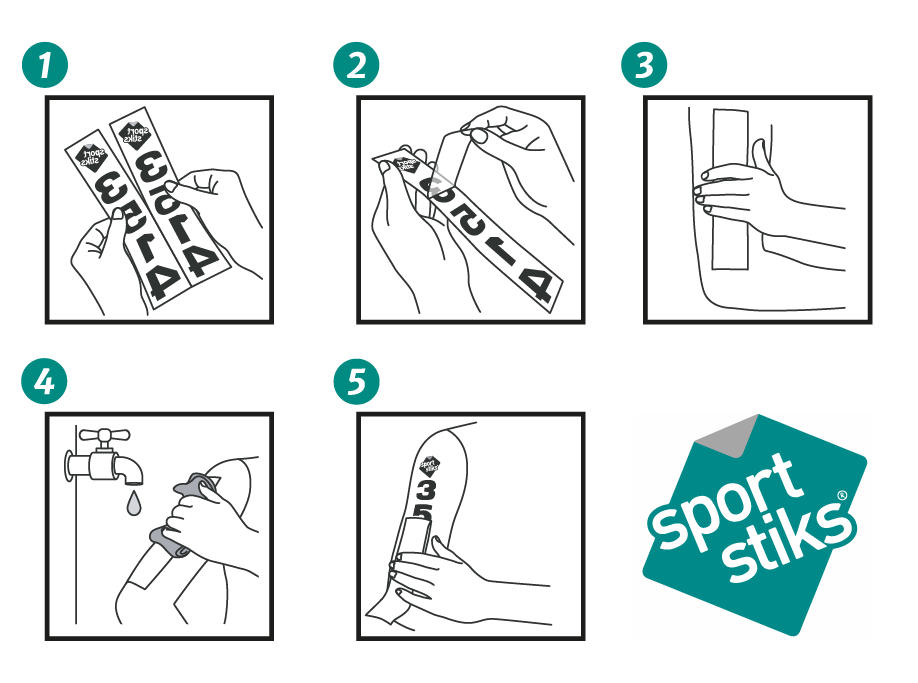 Step by step instructions to apply a race number tattoo
Make sure that your skin or wetsuit is dry and clean of any sunscreen, oils or makeup.
Step 1: Separate and remove clear spaces and/or extra logos
Step 2: Peel off the transparent film
Step 3: Stick the sticky side to skin / wetsuit
Step 4: Saturate with a wet cloth or sponge (the wetter the better)
Step 5: Slide off the backing paper
Allow a minute or two to dry and you're ready to race 
How to remove race number tattoos
Wetsuits: Use Sportstiks 'Get Your Tats Off Wipes', that should be included in your race pack.
Skin: Massage with something oily, such as baby oil or Vaseline. Then wipe with dry paper towel. Repeat as necessary.
Share your Winning Numbers with us
We love to see our tattoos in action so make sure to tag us or use the hashtag #WinningNumbers when you post a picture of you wearing your tattoo.