MEET THE SPORTSTIKS PACERS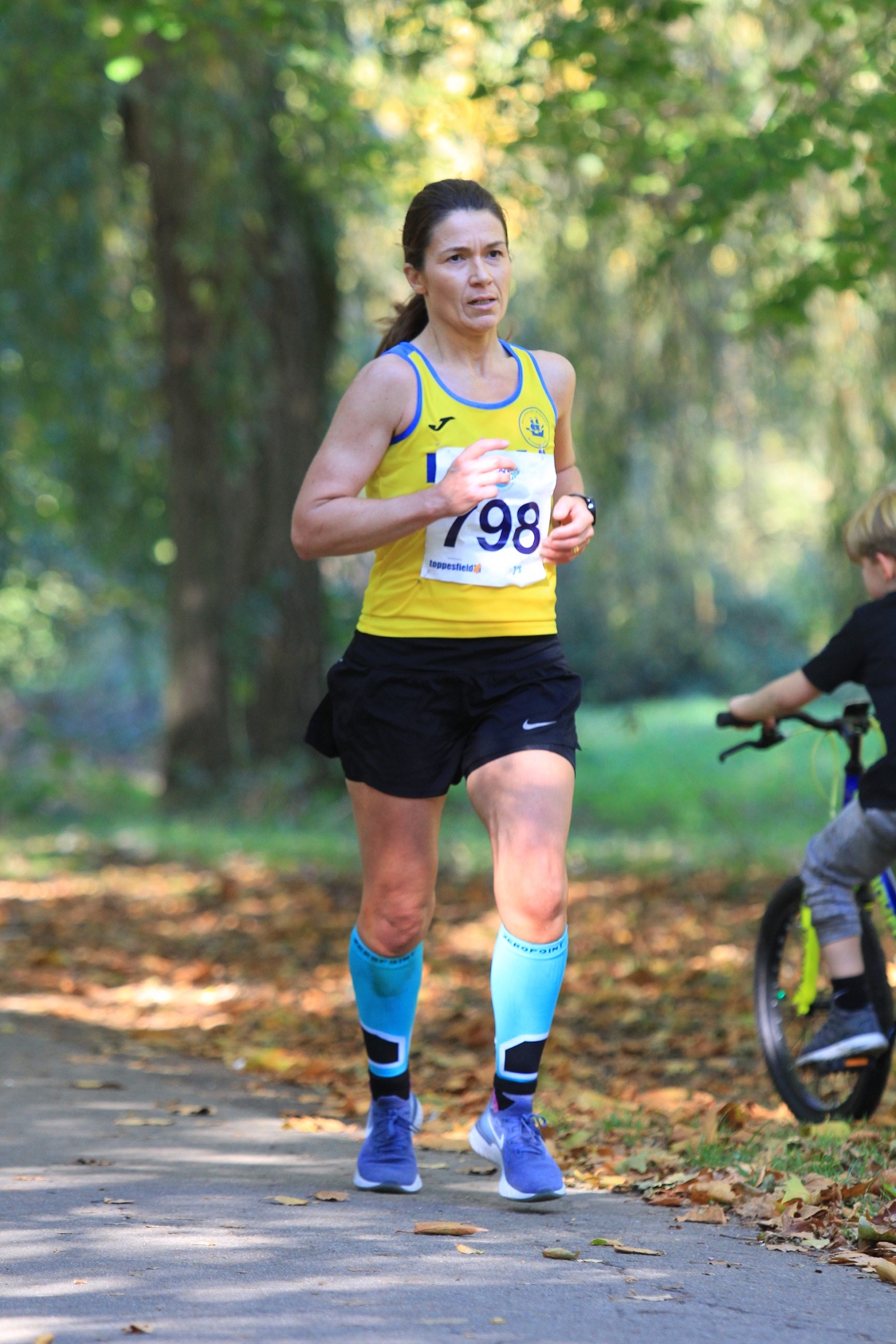 What time are you pacing?
1hr 30 min 6:52 min/mile
How many half marathons have you run, including how many Bentwood Half Marathons?
I've raced 5 half marathons, all of them at Brentwood. My first run was in 2012 where I ran 91:23. Also, in 2017 I ran the Brentwood Half with my daughter Rosa which was a fantastic experience. I won female race in 2015 and 2016.
What are your PBs
My PB for the half marathon is 82:13 that I did in 2016 age 42. My marathon PB was achieved in October 2018 at Chester that I ran in 2:56:10 aged 45
Why are you a runner?
I love the healthy way it makes me feel. I love to compete. I love seeing myself improve and the sense of achievement when I set a target and achieve my goal. I love the unique way that I train; always health first.
What running moment are you most proud of?
I won the W45 Chester Marathon last October representing England Vets, wining the Celtic Cup v the home nations
How do you stay motivated to keep running?
Running has given me experiences I never thought I would have and I have done things I never believed I could do. My long term target is to run a sub 3hr marathon aged 50.
What are your tips for race day?
Go easy for the first 3 miles. It's a classic error to go too hard during this part of the race. This is especially true for Brentwood as it's downhill for the first 2.5 miles of the race. If you go too hard early on the last 2 miles uphill can be hell!
Anything else you'd like people using your pace to know about you?
All my marathons are run to heart rate. In 2017 I ran two sub 3hr marathons in 2 weeks (Chester 2:56:28; Chelmsford 2:57:24). This was part of achieving 4 sub 3hr marathons within a year (Chelmsford 2:56:37; London 2:58:43). When I'm pacing the half marathon I'll be running to a predetermined heart rate. I've been training and racing to a unique system for 5 years now and I'm looking forward to the day. Please feel free to ask me anything running before, during or after the race.