Sportstiks have developed a new all-natural material for athlete ID.
The new material, we have named EcoTag, has very similar properties to Tyvek in being moisture and tear resistant. This makes it perfect for race bibs and wristbands.
EcoTag is a bio based material which is constructed from plants and other natural minerals making it:
– All natural
– Renewable
– Recyclable (With standard PE products)
– Environmentally friendly 🌍
All products can be personalised with any form of information to assist athlete identification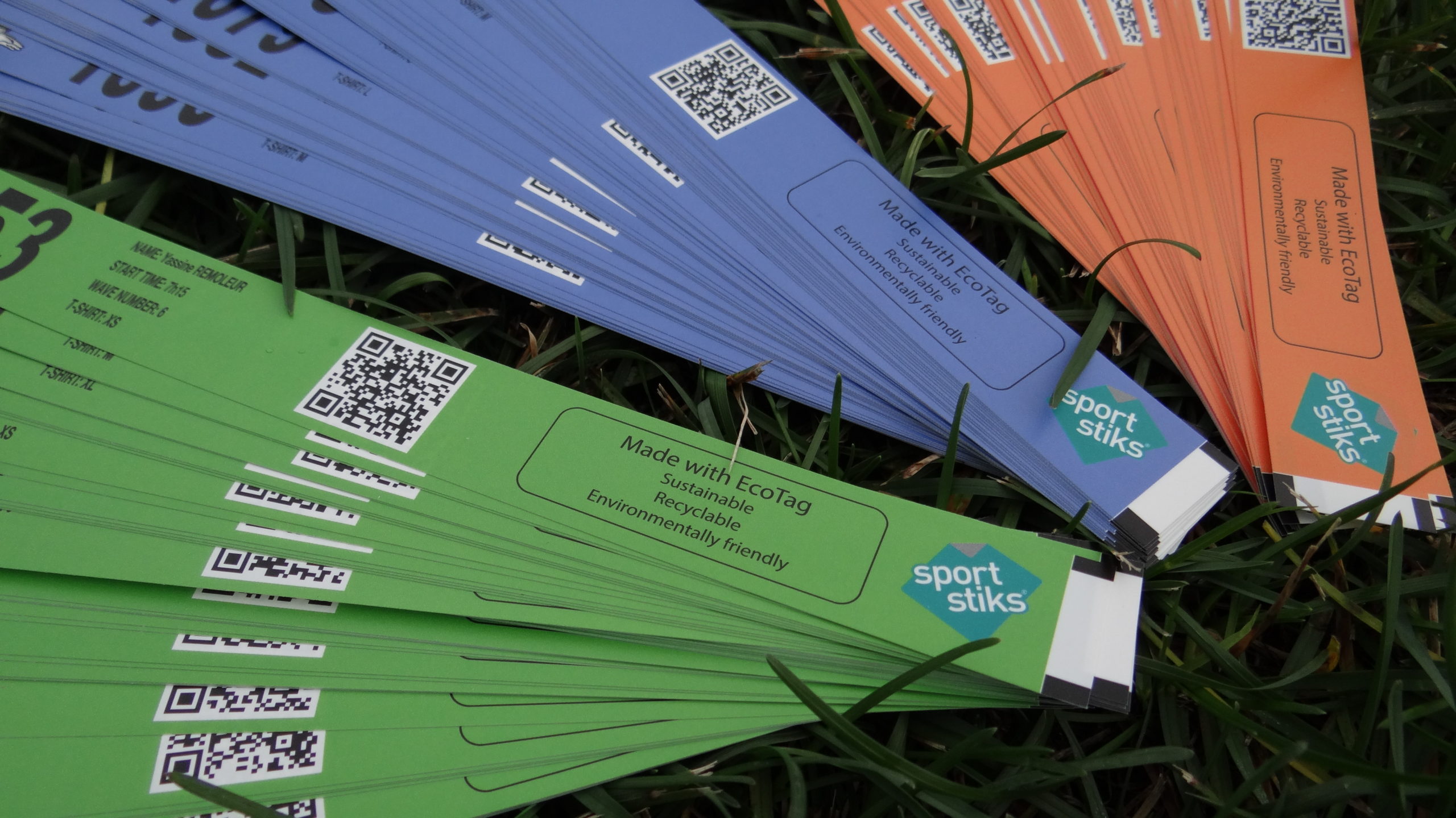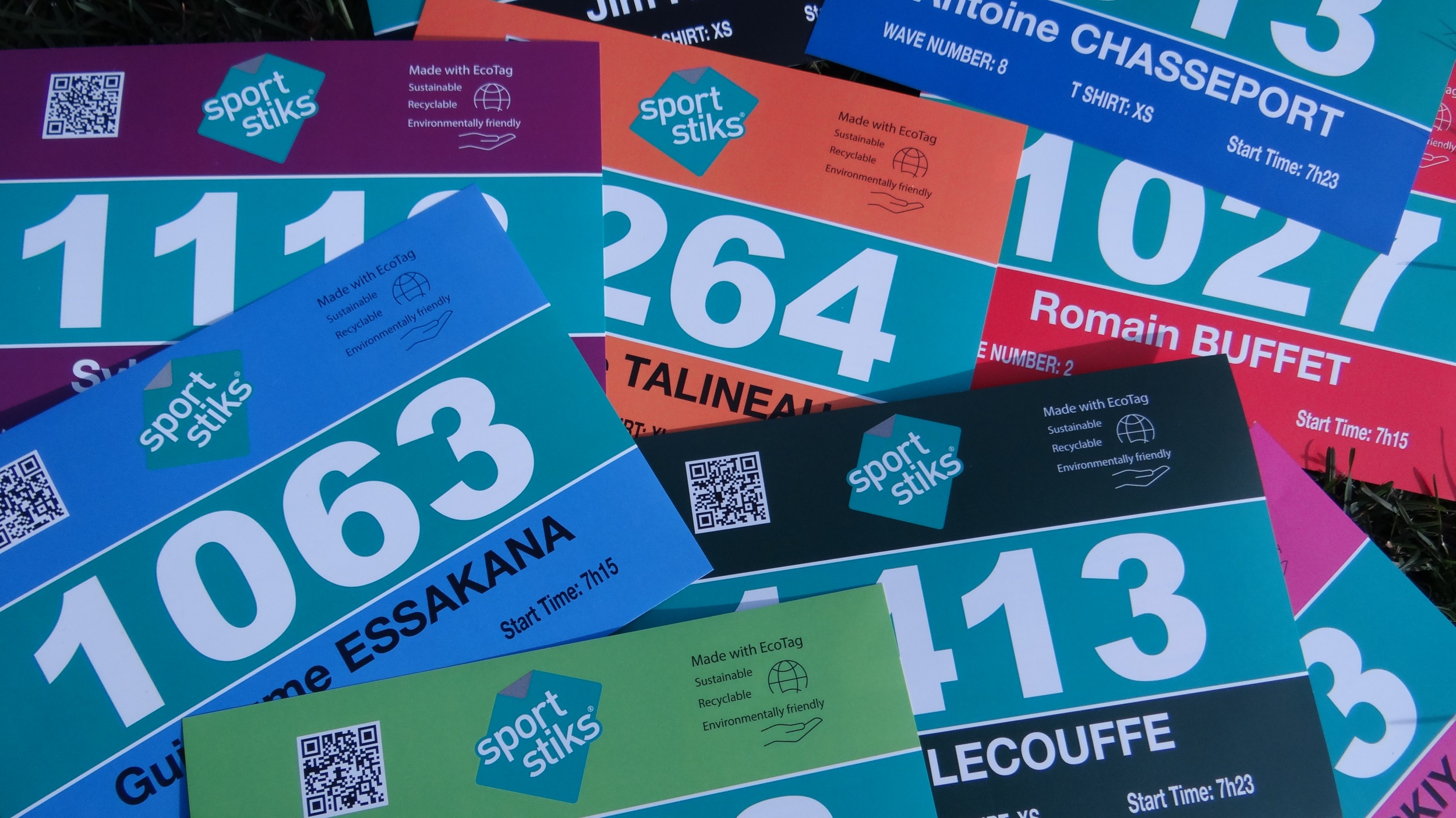 Due to the use of athlete ID such as race bibs and wristbands, they need to be robust and therefore most are made using plastic. Single use plastic is a big factor in climate change and many businesses and individuals are looking to reduce their single use plastic consumption. EcoTag is a great alternative as it is bio based yet has all the same properties and functions as other synthetic papers.
Sportstik's new material is eco-friendly from production to disposal. The raw material is plant based therefore as it's growing it captures CO2, reducing greenhouse gas emissions. This renewable raw material is then used in the production of responsibly sourced ethanol. This ethanol is used to produce the synthetic material called Green PE used in EcoTag. After use, EcoTag can be recycled along with standard plastics.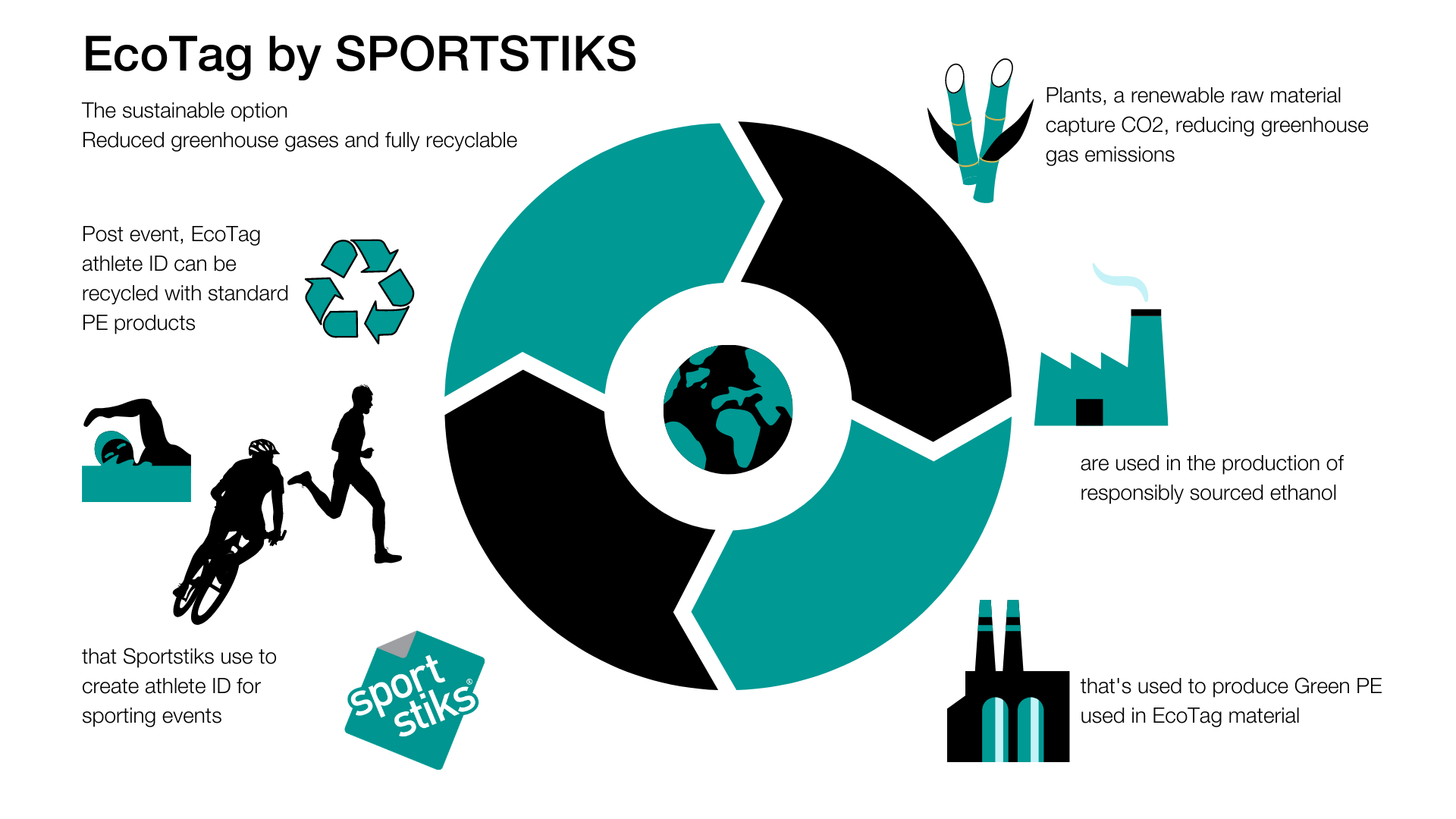 This environmentally friendly product is the perfect way to make sure your event is doing its part in reducing single use plastic, without forfeiting quality.
Ask us for a sample pack so you can see for yourself!
Email sales@sportstiks.co.uk or call 01277 281920